Feb. 17th, 2011


angelus2hot
Title:
Another Round
Author:

angelus2hot
Rating:
PG
Word Count:
115
Prompt:
209 (Carousel valentine)
Characters/Pairing:
Ethan Rayne(Ethan/Ripper implied)
( another round )

xlivvielockex.livejournal.com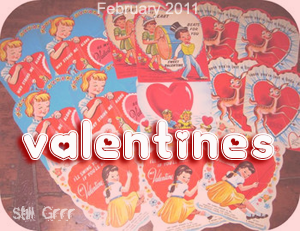 PROMPT 210:
SIX FUNNY VALENTINES
Details about the month
here
. Please let us know the unit of time you are using somewhere in your header. Thanks!
Rules
: PLEASE CHECK THE RULES!
Headers for fiction and fanart can be found under the
the header post
( Valentines under cut )
Make sure to check out our sister community

fantas_magoria
!
While we are staying on moderated posting because of the spam we get, I will be adding long time users slowly but surely to the approved users list.Any ideas for theme months? LET US KNOW!