xlivvielockex.livejournal.com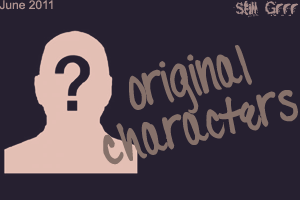 LET'S GIVE SOME RESPECT TO ORIGINAL CHARACTERS!
THIS THEME WILL START WITH PROMPT 224 ON THURSDAY EVENING
( Details and poll under cut )
Now there are two ways we can structure this challenge. Either we can do it based on the shows (So one week would be an original character set in BTVS or ATS or Firefly, etc) or we could do it based on archetypes (So one week is a hero OC, a villian OC, etc). Of course, whatever the majority wants, that is how we will go. So just click a box in the poll to let us know which you prefer.
[
Poll #1747404
]